Create a mobile app
Table of contents
Preview in the Studio

The mobile preview reloads automatically after any file changes occur: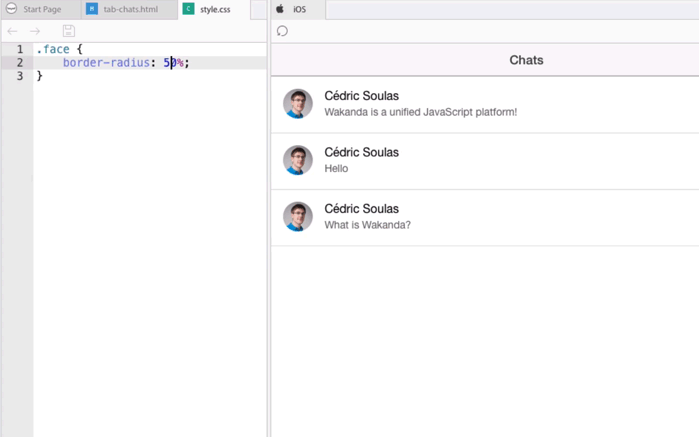 Run on a simulator

Click on Run and track the progress on the Studio console: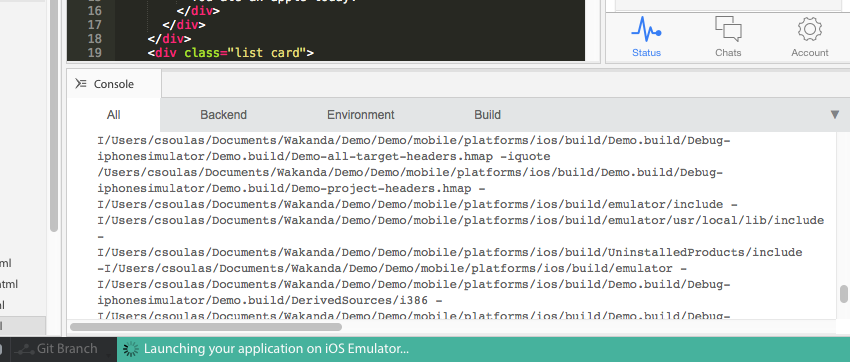 The simulator starts automatically and loads your app: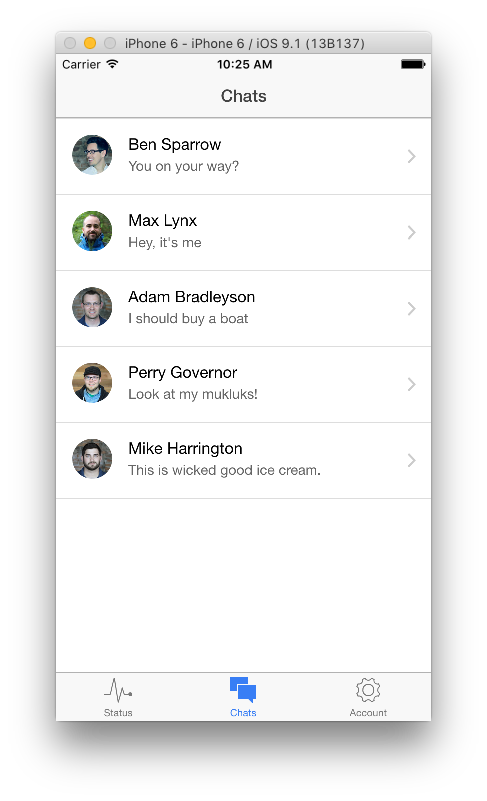 Run on devices
iOS devices: sign up for an Apple Developer account and set up XCode with your certificates to enable device testing. You can build your iOS app and open the XCode project generated in platforms/ios/ to test the configuration.
Android devices: make sure you have USB debugging enabled.
Wakanda Studio automatically detects supported device connected to the USB port. Open the Run dropdown and select the device to run on: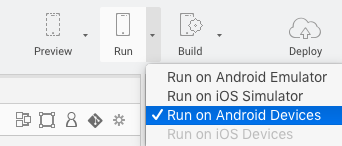 Build your app
Choose the platforms to build for:
Click on Build to generate a binary based on your config.xml: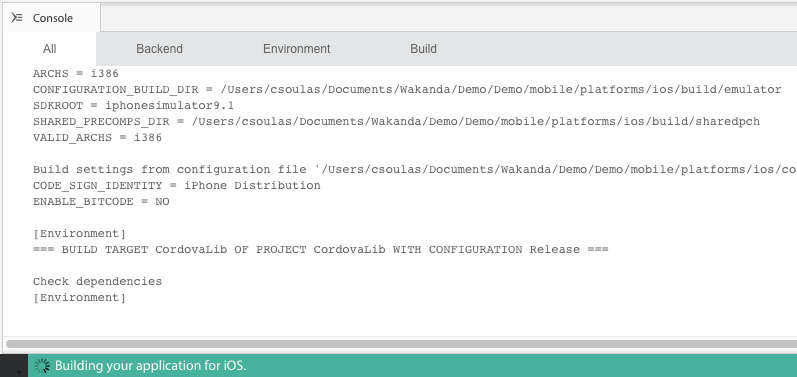 Then, click on the link to open the generated files: